Alcatel Lucent
Most people probably know Alcatel from the telephone systems. And honestly, we do not have anything to do with them. We use the Alcatel-Lucent Enterprise network division. Easy-to-manage and above all high-performance L2 and L3 switches as well as the WLAN solutions inspire us again and again. For example, have you ever thought of highly secure site networking via access points?
Citrix
Citrix is a leading provider of virtualisation technologies that enable companies to provide IT as an on-demand service. Citrix combines virtualisation, network and cloud computing technologies in a complete product portfolio that enables virtualised working environments for users and virtualised data centres for IT departments. We mainly use the functions of XenDesktop and the layering technology contained therein.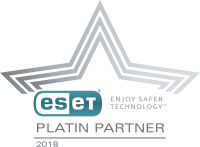 ESET
IT security is a fundamental part of the design of an IT infrastructure. ESET has been a global leader in server security, cloud security and content security for over 30 years. The solutions offer you excellent protection for clients, servers, networks and the cloud. Your employees receive the necessary comprehensive protection for daily work. By the way, the company was named after the Egyptian goddess and magical sorceress Eset. What we are especially proud of: In 2018 we were awarded the Channel Partner of the Year.
Hornetsecurity
Hornetsecurity is a leading premium provider of cloud security services. With the solutions, we ensure perfect and secure communication without having to invest in hardware and software. The product range includes spam and virus filters, email archives, web filters, email encryption and the fully encrypted online storage HORNETDRIVE. The services are provided via several secure data centres in Germany.


Rapid7
With the tools from Rapid7 we shed light into the "dark corners": We find vulnerabilities in networks and applications, can present dangerous user behaviour and show incorrectly configured systems and, if desired, the unwanted use of cloud applications. Of course, Metasploit is known; but, in our opinion, tools like InsightVM are also worth a closer look.
Storagecraft
Storagecraft enables the fast, reliable and complete restoration of IT systems. StorageCraft products and services provide the essential tools to achieve business continuity. The StorageCraft Recovery Solution cuts downtime from hours to minutes. From files to networks, we enable fast, reliable and complete recovery of systems and data.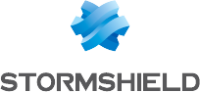 Stormshield
As a European IT security provider, Stormshield is a 100% subsidiary of Airbus Defence and Space. The communicating and intelligent solutions are designed to prevent attacks and protect digital infrastructures. The complementary Stormshield Network Security, Stormshield Endpoint Security and Stormshield Data Security product lines allow for cybersecurity and data protection for your company, your employees and your customers. These solutions are certified with the highest European standards (EU RESTRICTED, NATO, ANSSI EAL3+/EAL4+).